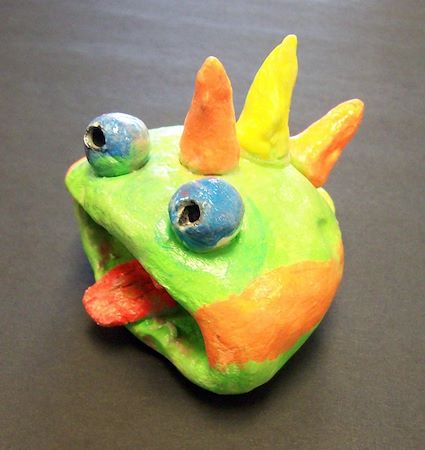 Here is one of my favorite little clay projects I have done. We made clay monsters. I taught this project about 5 years ago and I haven't done it again. I think I will do it again this year. These are really easy. You just make a
pinch pot,
turn it on its side and then add your features. We painted these with neon tempera paints. Acrylic paints would probably work better. We also spray varnished them.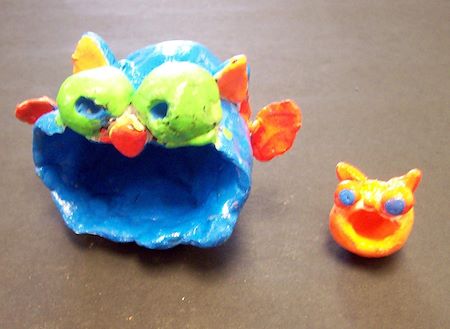 And now it's your turn!! Find an old blog post or create a new blog post about an old lesson you taught a while back and maybe want to revive or try again. Maybe the lesson didn't really work as you planned and you are going to make some tweaks on it. Maybe you posted about this project a couple years ago and you want it to see the light of day again. It can be as simple as looking at the very beginning of your blogging and linking up to that.