During the summer, I'm going to dig back to some of my old lesson plans that I had posted on artsonia.com to show to you. Maybe I will revisit these again during the upcoming school year. This was favorite of mine and I don't know why I stopped teaching it. The pictures all turned out gorgeous.
CUBIST CATS for Second Grade
The kids learned about Picasso and his dynamic, fragmented Cubist artwork.
1. First we did a step-by-step drawing of a cat. I demonstrated, then they drew on their paper. The cats all ended up having their own personality even though we followed the same steps.
2. Next, take a ruler and draw diagonal lines through the cats. Divide up the space to create the fragmented feeling.
3. Go over the lines with a black marker. Finally color in each of the sections with a different color colored pencil.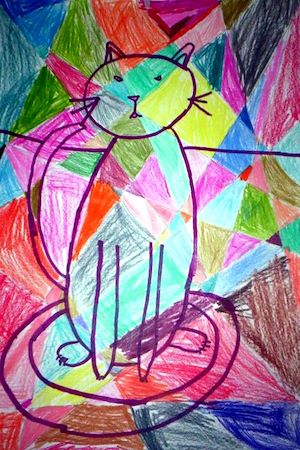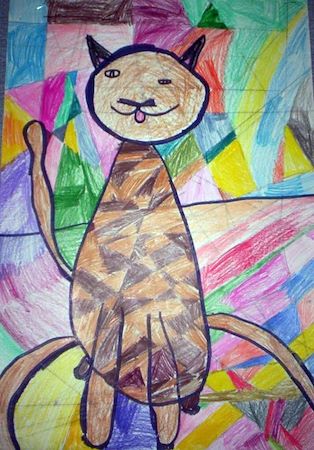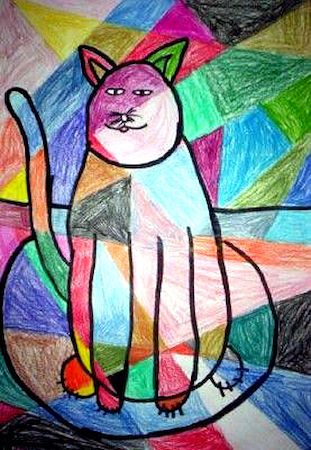 Teacher Tip: Demonstrate how to color with colored pencils in an even and solid manner.
The artist books by Mike Venezia are awesome.