Don't think about making art, just get it done. Let everyone else decide if it's good or bad, whether they love it or hate it. While they are deciding, make even more art
."
Andy Warhol
I really like the radiating yellow lines on this one.
Andy Warhol's Self Portrait
This student did an excellent job capturing all of the details in his self-portrait.
This boy spent a lot of time carefully coloring all these patterns!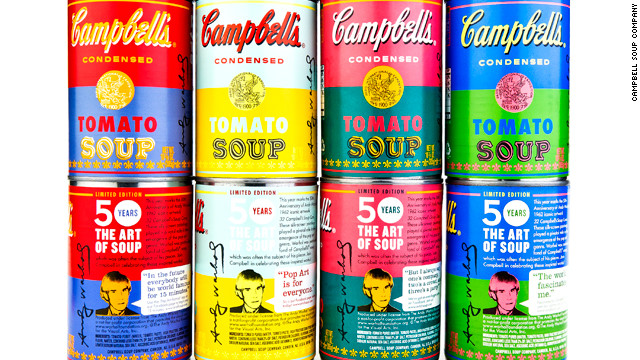 And of course, I picked up a couple of the new Campbell's soup cans to show the students.
**** You have one more day to enter the Gelli Plates Giveaway on my blog! *****