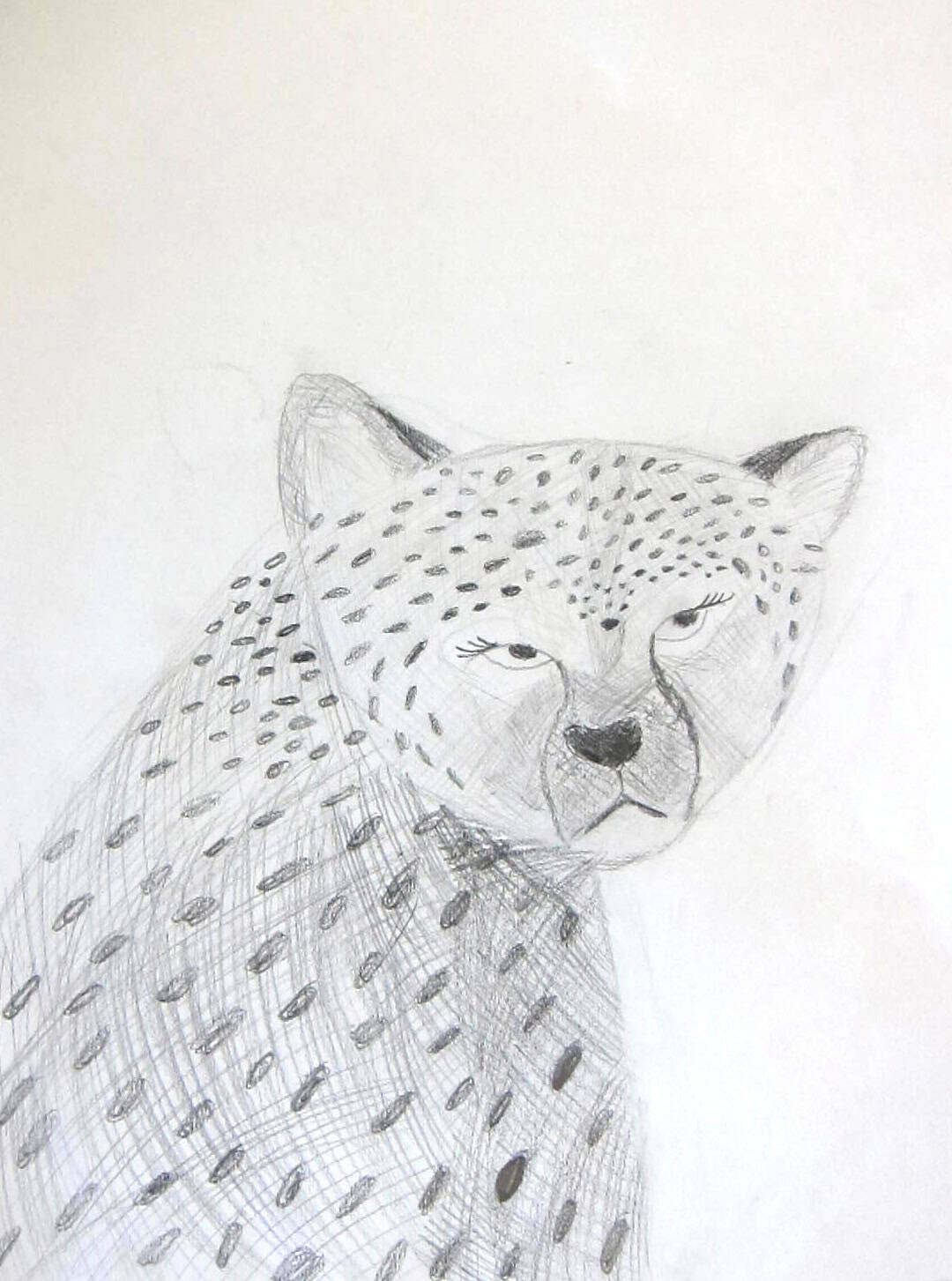 These lovely cross-hatched animal drawings were made by my 3rd/4th grade class. The students used pictures from Zoobooks magazine for reference and practiced hatching and crosshatching techniques.
I love using illustrated books to connect with our curriculum. For one, it gives a real life connection. Second, it might spark their interest in reading more quality books.
We looked at the beautiful cross hatched drawings by Brian Selznick, author of The Invention of Hugo Cabret and Wonderstruck. Those are both awesome books. Many of the students had already read or seen these books, so it was a great way to connect with interests they already had.
drawing by Brian Selznick